NOR logic gate
A NOR logic gate can be implemented with the concatenation of an OR gate and a NOT gate, as shown in the following diagram.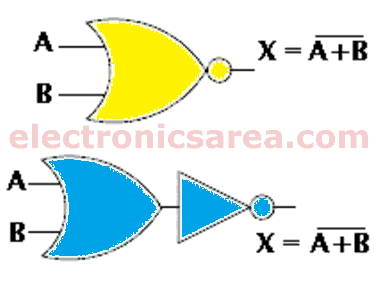 As in the case of the OR gate, there are gates of 2, 3 or more inputs. The truth tables of these gates are as follows:
NOR Gate Truth Table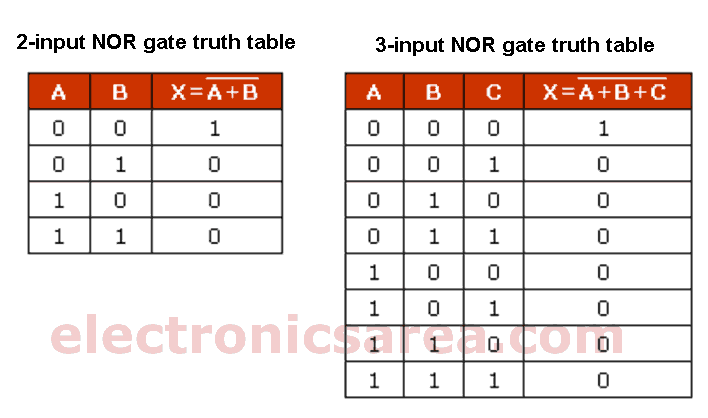 It can be seen that, output X is a "logical 1", only when all inputs are "logical 0".
How to make a NOT gate with a NOR gate?
An interesting case of the NOR logic gate is that, like the NAND gate, when the inputs are joined, to form a single input, the output (X) has exactly the opposite value of the input.

See the two columns of the previous truth table. The output is the inverse of the input.